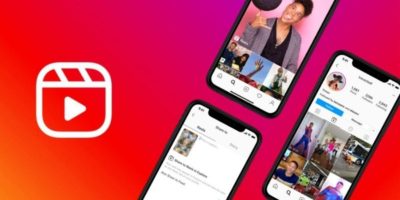 16 Nov

Here is the difference in use of IGTV and Reels on Instagram

IGTV is an Instagram functionality where people can post their edited, high quality videos in long format for up to 10 minutes. The app can be accessed directly or through your Instagram account.

For users it is known as Instagram Youtube but a major difference between YouTube vs IGTV is the vertical orientation of IGTV as the selfie culture seems to prefer the vertical format.

Another big difference is that verified YouTube accounts can take up to 12 hours to upload, while it is much faster to upload a video to IGTV on Instagram.

We emphasize that  IGTV is not exactly a competition of YouTube , it is a pretty solid video platform in its own right.

If you can create content that your audience likes, make sure you keep the content short and don't forget to include links that advance your marketing goals.

Instagram Reels is a short format video source where users can post 15-second clips to make people laugh, show a skill or market their brand.

While Reels is relatively new, it has not made the same splash in the social media video marketing arena as TikTok , in fact, most Reels videos are simply mostly TikTok reposts .

Reels functionality will probably never achieve the success that TikTok achieved , it still presents an excellent marketing opportunity.

Reels allows its user to create content that quickly highlights a product, shows some behind-the-scenes of your company culture, or illustrates the benefit your customers and clients have received.

You can simply make fun content that puts your brand in front of the right people!

But what is the form of marketing for your business we will examine in the next article.